Tania Kalecheff
Certified Real Estate Broker
When a change of address is in your plans, call Tania for results and marketing tailored to your needs! Quality, integrity, dedication and personalized attention are the hallmarks of Tania's work.
Find a listing
SOLD
N.D.G.
SOLD
2 bedrooms
1 bathroom
"Tania was truly outstanding in her negotiation skills when dealing with the other real estate agents. I had a real sense that Tania was acting in our absolute best interest, and was extremely skilled at negotiating with the various buyers."
Nicolas Forget, Belvedere Circle
Westmount Adj
"I worked with Tania in the spring of 2010. She sold my condo in just 6 weeks. As this was my first time selling a property, I was very nervous and unsure as to what to expect from an agent. Tania always responded to my email requests and questions within the same day. She also gave me a full report of the turnout after every open house – not to mention that she helped me stage the condo with her own materials! I appreciated her attention to detail, quick response and customer service. I would definitely recommend Tania to anyone looking to sell their home"
Sue Turcott
NDG, Montreal
"As a trained architect and over 30 years of experience as an agent, Tania Kalecheff raises the bar in real estate. Beyond her exceptional qualifications, she is honest, hard-working and hands-on. She is without question everything that you could ask for in an agent. Whether you are buying or selling, I highly recommend calling Tania"
Kim Cole
Westmount
"Having worked with Tania for the purchase and again for the sale of a home, I had experienced the magic she works, and the difference that an experienced and driven agent makes when buying or selling a home. If you were ever to think all agents are the same.. Think again. Once you work with Tania, you will understand why most of her clients come back for repeat business. I would without any hesitation recommend Tania for any residential real estate transaction."
R. Edelstein
Montreal
..."grâce à votre intelligence, à votre dynamisme, à votre générosité, à votre ténacité, nous avons réussi un déménagement et un emménagement rapides et difficiles qui vous valent toute notre reconnaissance. "
Annie and Bernard Huglo
Westmount
"Tania is a "go-getter" with an amazing work ethic and constant enthusiasm.One of the strongest points was that, although I know I was not her only client, in all my dealings with her, I felt like I was, and that was much appreciated"
Linda Christensen
Westmount
"My experience with Tania Kalecheff was superb! Tania is a consummate professional. She knows her business and the area. She gives generously of her time, knowledge and herself. She is smart and has a wonderful engaging style and manner. Having her represent my property was a pleasant undertaking during a stressful time. I would highly recommend her to others."
Elizabeth Hunter
Westmount
"Parmi les nombreux agents que nous avons rencontré, Tania s'est démarqué par son professionnalisme, son approche personnalisé et sa façon d'être si agréable tout naturellement."
Elaine Marin
Montreal
"her professionalism, knowledge of the market and great ideas all put her head and shoulders above the other agents I met"
Elizabeth Dundas
Montreal
About me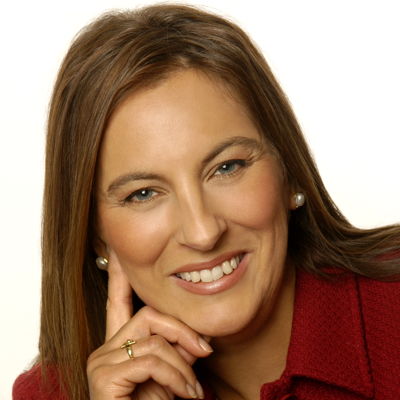 Tania Kalecheff
Certified Real Estate Broker
Tania obtained her real estate license in 1982, in between careers, and started with Crown Trust Realties in Westmount. She currently holds a Chartered Broker's* license and has been actively selling real estate since 1995. Tania holds a B.Comm. degree from McGill University in marketing and International business, and also a B. Arch. degree from Universite de Montreal, and worked on several well known Montreal architectural projects. Her focus on personal attention and client satisfaction has enabled her to build a client base from both repeat clients and referrals, including relocation companies. Tania joined Remax Westmount in 2007. While working for Royal Lepage Heritage in Westmount, she obtained the Director's Platinum Award in 2006 ( top 5% of all agents for RLP in Quebec). In 2014, the agency was acquired by REMAX Action, and now covers Westmount, NDG, Hampstead, Cote ST Luc, Montreal West, Downtown, Griffintown, and the South West of Montreal. This affiliation permits her to even better represent her clients. Since joining RE/MAX she has earned the Platinum Club award (2016), Prestige Club and 100% Gold Club (Quebec)and 100% Club (International) awards for sales performance, and continues to aim for excellence. In 2013 she was named to the REMAX Hall of Fame. She's one of the top 100 brokers in Quebec for REMAX (out of 3,103) Having been involved in sales of properties ranging from $150K to over 3 Million dollars, Tania is at ease representing high end properties as well as more modest ones. Her marketing plan and services are tailored to meet the property and the owner's requirements and expectations, keeping in mind that to each client, his home is his castle. She has been a member of the Institute for Luxury Home Marketing (ILHM) since 2014. Although she is based in Westmount, Tania also covers adjacent areas as well as Downtown, Old Montreal, NDG, The Plateau, Outremont, Nun's Island, and the Atwater market area.
To reach me
Whether for selling or buying a property, I will put at your service all my expertise to meet your expectations at all stages of your project. I will be at your side from start to finish. In one of my clients words, see "the difference that an experienced and driven agent makes". I'm just a phone call away , call me!
RE/MAX ACTION INC.
Independently franchised and operated by RE/MAX Québec inc.
1225 avenue Greene, Westmount, Québec, H3Z 2A4